New Title: The API of the Gods
I may have been silent, but I've been working. Here's one of those things.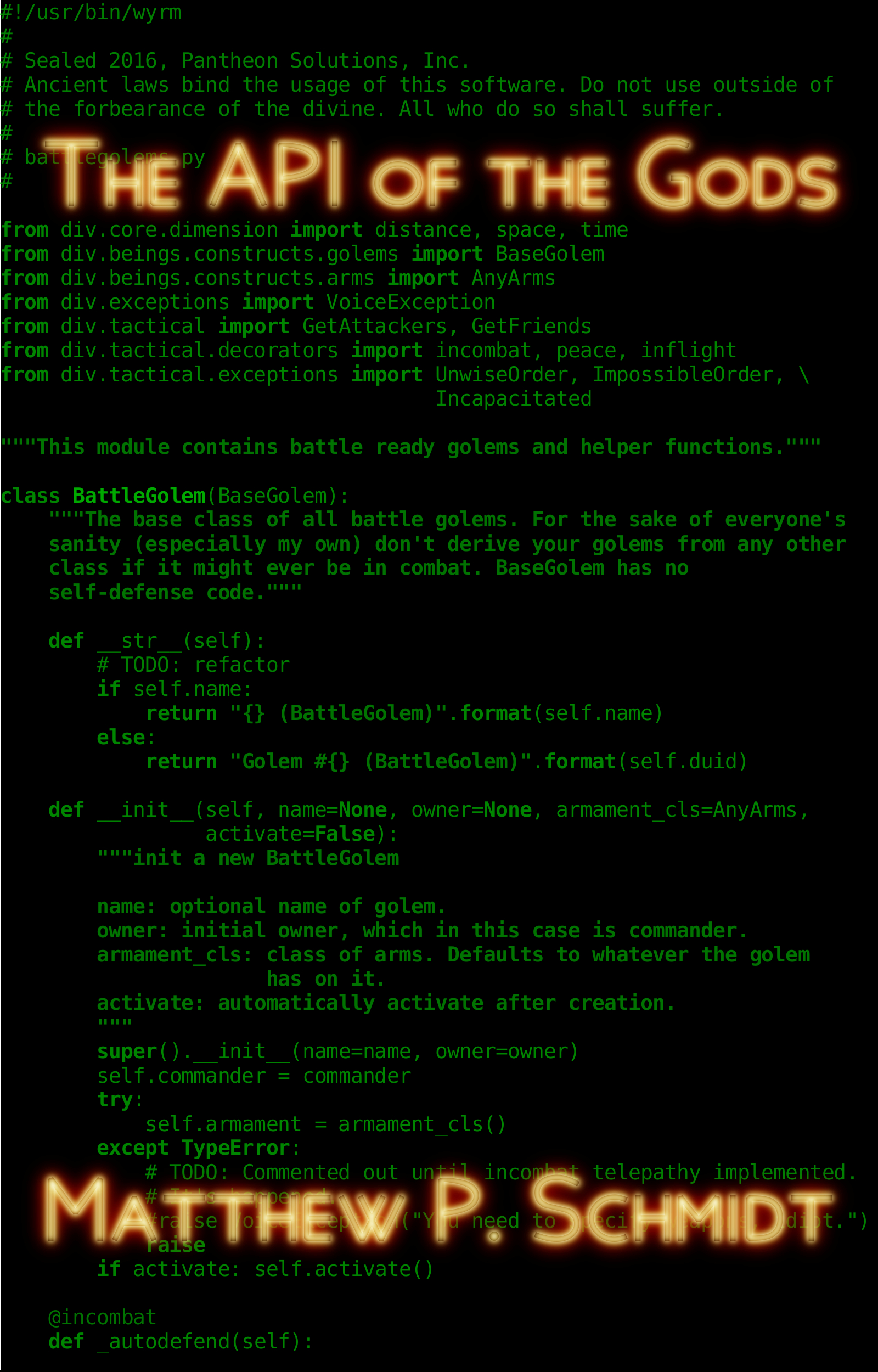 Michael Arnold is a programmer for the Gods, a human software engineer writing reality-altered code for purposes he does not know or understand. He is also a soldier of the Gods, commanding an army of golems against the enemies of the divine. Yet he begins to question the reasons of Gods, whether, in fact, they are gods at all. One tactical solution deployment, his loyalties are put to their final test…
In this world where the CEO of a corporation may be an incomprehensible being transcending the universe, magical swords are manufactured in a machine shop, and a computer wizard may be literally that, anything can be done with a drop of divine blood… and the API of the Gods!
The API of the Gods is available for preorder for $0.99 on Amazon, is approximately 25 pages, and will be released on November 30.
Information you've all been waiting for.
This aforementioned principle of mine is sadly no longer about grammar; it is about a whole host of partisan issues. But I'm going to ignore all of those and talk solely about why I don't use the singular they for an antecedent of unknown gender.
This is a question that has often perplexed me, being player of games myself, for one cannot find a dogmatic answer to it, and this is perhaps for the best. We know that we cannot truly imagine what Heaven will be like, and that we have have perfect natural happiness and, of course, our supernatural beatitude, which is the point of this entire endeavor. If there are no games of any sort, then we will still have the infinite glory of gazing on God Himself for all eternity.