Matthew P. Schmidt
My Blog
COVER REVEAL!/C&D2 preorder is up!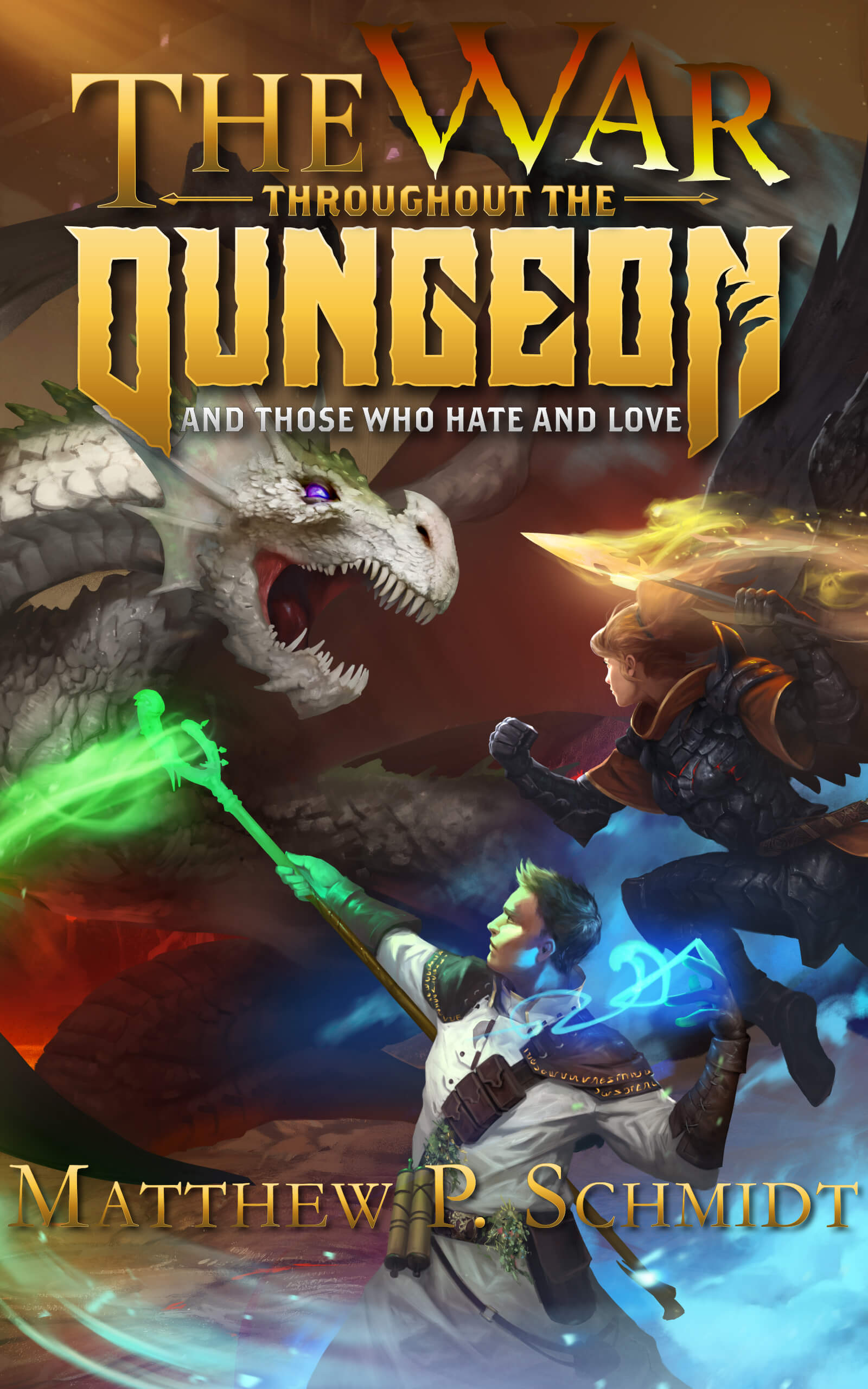 Shocked by the discoveries in the furthest reaches of the Dungeon, the City prepares to delve even deeper for answers. A surprise attack by the subterranean Undercity throws them into chaos, and a massive war soon rages throughout the Dungeon itself. The Undercity proves a wily foe, and against all odds the City finds itself struggling to gain the upper hand. And all the while, the Dungeon remains capricious, mysterious, and deadly.
Alex Kenderman is recruited by the supreme commander of the City, Mansa Musa Red, to lend his tactical expertise to the war effort. He and his party must fight against Underdwellers and the Dungeon itself to obtain victory, before it is too late. But two sinister questions remain:
Why did the Undercity start the war?
And who will win it?
Matthew P. Schmidt My BlogFirst off, a belated announcement that C&D2 is now out on Audible. If you by any chance aren't a subscriber, they have a bounty program if you sign up to get this book (with the above link.) Second, what has been going on? I am currently...
Many old churches use Zodiac imagery, but what else can we use it for?
I have seen this circular argument about miracles one too many times.