Tales of the Once and Future King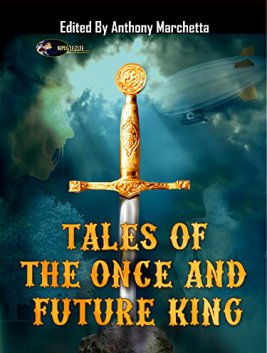 I'm in an anthology! Go buy it!
…OK, you want more information. Fine.
Tales of the Once and Future King is a hybrid between a novel and an anthology. This anthnovology consists of the main frame story, about the new King Arthur in a post-apocalyptic future, interspersed with other Arthurian stories. One is written by yours truly, Matthew P. Schmidt.
What's my story called? Tristan and Isolde: A Chivalric Tragedy with Giant Steampunk Battle Robots (also vampires). The name should be self-explanatory.
Matthew P. Schmidt My BlogThe War Throughout the Dungeon is finally here! Thanks so much to all of you for waiting this long. I'm sure you'll find it worth it. Release day is special for a variety of reasons, but one of them is that buying in the first few days boosts...
C&D1 will be on a countdown sale for a few days. Get it while it's hot!
C&D2 is available for preorder now!