Tales of the Once and Future King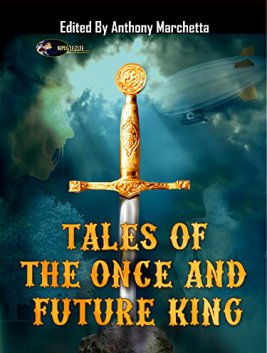 I'm in an anthology! Go buy it!
…OK, you want more information. Fine.
Tales of the Once and Future King is a hybrid between a novel and an anthology. This anthnovology consists of the main frame story, about the new King Arthur in a post-apocalyptic future, interspersed with other Arthurian stories. One is written by yours truly, Matthew P. Schmidt.
What's my story called? Tristan and Isolde: A Chivalric Tragedy with Giant Steampunk Battle Robots (also vampires). The name should be self-explanatory.
A meditation on the controversial topic of trigger warnings.
Matthew P. Schmidt My BlogThe World of Wishes is out! Last time I mentioned I had another novel in the works. This is it. The radio silence was more to do with the unexpected amount of work involved, but in any case, more than that later. The World of Wishes is an...
Matthew P. Schmidt My BlogFirst off, a belated announcement that C&D2 is now out on Audible. If you by any chance aren't a subscriber, they have a bounty program if you sign up to get this book (with the above link.) Second, what has been going on? I am currently...